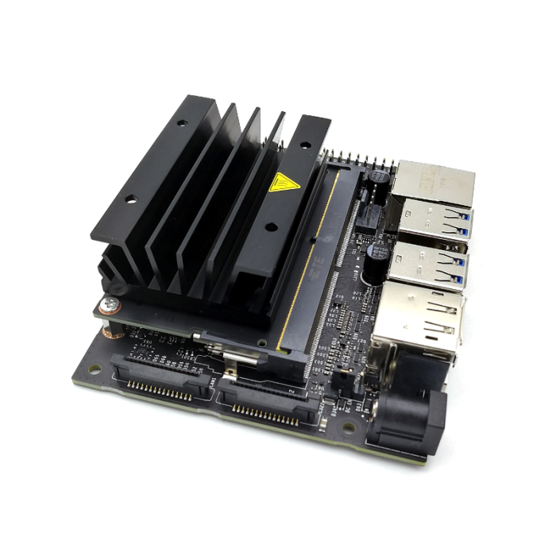 NVIDIA Jetson Nano B01 4GB RAM Developer Kit Upgraded with 2 Lanes CSI Interface
NVIDIA has recently released the Jetson Nano upgrade and here it is – NVIDIA Jetson Nano B01 Developer Kit. Unlike its predecessor, the Jetson Nano B01 has 2-Lane CSI camera interface. NVIDIA Jetson Nano Developer Kit is capable of working with neural networks through which it supports AI-based apps such as speech processing, object detection, and segmentation. Jetson Nano is a compact computer that features a powerful processing unit thanks to the Quad-Core ARM 64-bit CPU, integrated 128-core GPU, and 4GB LPDDR4 RAM. NVIDIA Jetson Nano is low-power-consumption hardware that requires no more than 5 watts and it makes it suitable for AI development applications. The processing of AI algorithms is faster with Jetson Nano thanks to the 128-core Maxwell Graphics Processing Unit delivers 472 GFLOPS. Jetson Nano runs neural networks and high-resolution sensors side by side. As far as software compatibility is concerned, Jetson Nano supports cuDNN, TensorRT, CUDA, and NVIDIA JetPack (Board Support Package). In addition, you can install open-source machine learning frameworks on Jetson Nano such as Caffe / Caffe 2, TensorFlow, PyTorch, Keras, and MXNet.
Features of NVIDIA Jetson Nano B01 Developer Kit
CPU: 64-bit Quad-Core ARM Cortex-A57 Processor
Memory: 4GB LPDDR4 RAM | 64-bit
Graphics Processing Unit: 128-core Maxwell GPU | Delivers 472 GFLOPS
Storage: Micro SD Card Slot (16GB or Higher TF Card is compatible / TF Card not included in the offer)
Ethernet Interface: Gigabit Ethernet Port 10/100/1000BASE-T Auto-Negotiation
264/H.265 4K @ 30 fps Video Encode
264/H.265 4K @ 60 fps Video Decode
Camera Interface: DPHY 1.1 2-Lane MIPI CSI-2 (3x4 OR 4x2 12-channel) @1.5Gbps
Display Interface: HDMI 2.0 (DP) DisplayPort
4x USB 3.0 Ports
1x Micro USB 2.0 Port
I2S, I2C, SPI, GPIO, UART
DC Jack compatible with 5V/4A DC
Micro USB compatible with 5V/2A Power Supply
Weight: 0.238 kg | 238 grams
Hardware Layout of NVIDIA Jetson Nano B01 Developer Kit
Storage Card Slot (Micro SD Slot compatible with at least 16GB or higher TF Card)
40Pin Expansion Header
Micro USB Port (for 5V power supply and USB data transmission)
Gigabit Ethernet Port
USB 3.0 Ports (x4)
HDMI output port
DisplayPort (DP) Display Connector
DC Jack (5V input power compatible)
2-Lanes MIPI CSI Camera Connector
Disclaimer
Please DO NOT forget to keep the original packing box in a safe place because, in case of a warranty claim, the serial number on Jetson Nano and the serial number on the packing box must match. If the serial numbers are different, the warranty claim will not be entertained.
Items Included
1x NVIDIA Jetson Nano B01 Developer Kit
Compatible Accessories (Not Included)