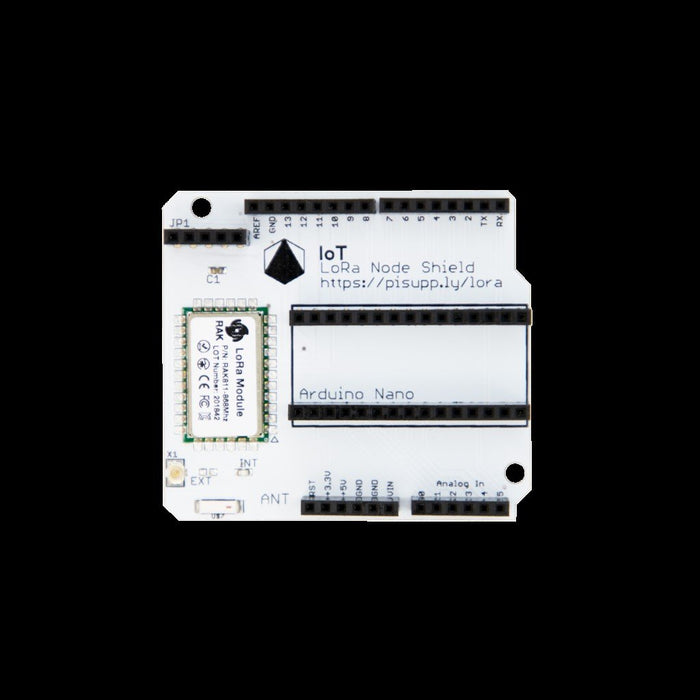 Multi-Frequency IoT LoRa Node Shield for Arduino
If you are looking for a LoRa Node expansion for your Arduino board then here comes the Multi-Frequency IoT LoRa Node Shield. This shield makes it possible for you to create a customized LoRa node with the help of an Adruino PC. The LoRa stack on the chip makes prototyping quick and easy. This IoT LoRa Node Shield for Arduino also allows you to customize the LoRa network with the help of sensors and buttons. It comes with the mPCIe connector module (RAK Wireless / RAK833). The RAK833 is based on Semtech SX1301 LoRa Technology. SX1301 supports 8-channel full LoRaWAN at any given time.
Features of Multi-Frequency IoT LoRa Node Shield for Arduino
This LoRa Node Shield supports EU 863 (870MHz), IN 865 (857MHz), AU 915 (928MHz), US 902 (928MHz), KR 920MHz, and AS 923MHz
It works with Arduino UNO, Arduino Duemilanove, Arduino Zero, Arduino Mega, Arduino Leonardo, and Arduino Nano
What exactly is LoRa Gateway?
The Long-Range (LoRa) Gateway is an exclusively designed compact hardware to support long-Range WAN networks. With this Gateway, the network becomes capable of receiving LoRa Node packets coming from different Nodes. At any given time, the LoRa Gateway can receive packets from hundreds of Nodes. The function is basically similar to that of the WiFi router we use as home networks.  
Items Included
Stickers
1x RAK811 connector module (pre-assembled)
1x Info card
1x IoT LoRa Node Shield for Arduino